HELLO! Thank you for stopping by! This is Sweet Life #4! Sweet Life is just a little monthly overview of my progress for the month of December and a chat about my real life… "real real" life?
Working with sugar all the time is my real life… trying not to EAT the sugar all the time is also my real life!
All about the cookies
December baking means cookies to me. I start flipping through the cookbooks and digging out the old favorites like making a playlist for a big party. Even though we had no big party, we still made ALL the cookies. I don't even know how many we made.
I can remember trying a new recipe for shortbread, chewy chocolate, Lofthouse style sugar cookies, oatmeal, soft and chewy sugar cookies, brownie rollout cookies, and monster cookies. I'm pretty sure there were a few more, but being in a cookie coma makes it hard to remember.
I would get up and go look around for the evidence of other cookies baked, but my pants are really tight and it's a little hard to move… ha ha! Really though, I'm sort of proud I've only gained 4 lbs this stretchy pants season. It could have been SO much worse.
I had the best intentions of publishing recipe posts for tons of cookies, all I managed was the how to bake post, Baking Cookies. Sometimes that's life though. I'm trying to be kinder to my self and less demanding. It's not easy.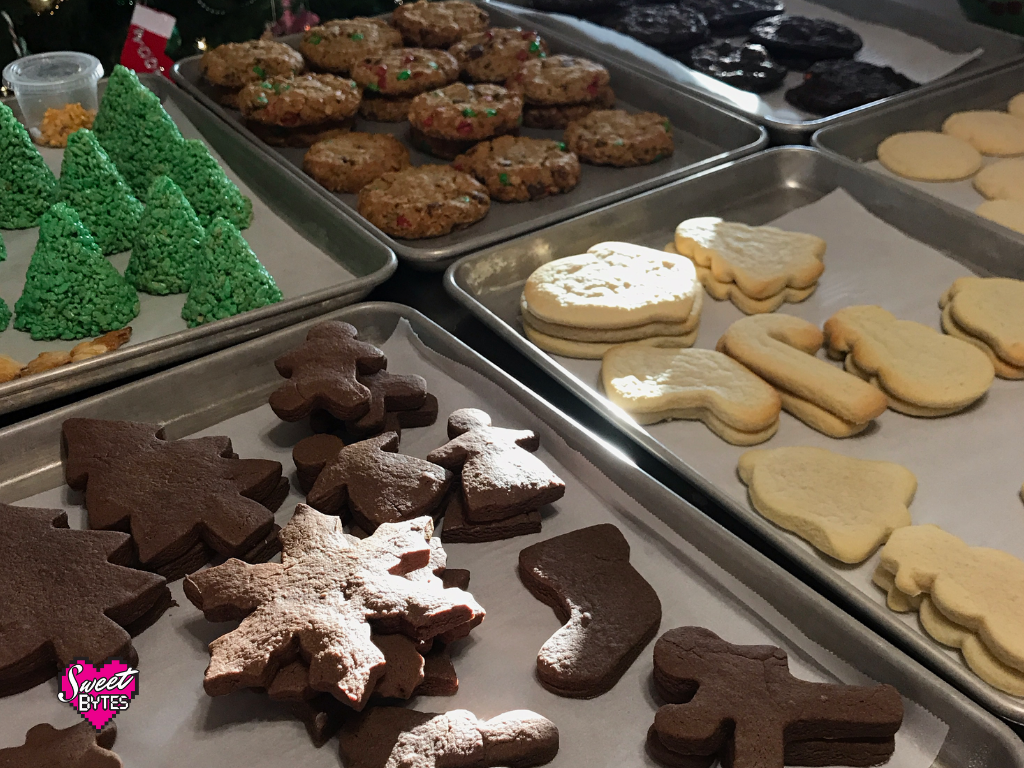 The cookie love goes deep
I have many fond memories of freshly baked cookies as a child. At our house, the Nestle Tollhouse chocolate chip cookie recipe was supreme. We'd get fancy and leave out the chocolate chips or add pecans, and that was the extent of our baked from scratch cookies. There were also the tubes of Pillsbury cookie dough at the store, the Keebler Elves, and Nabisco, cookies were handled. The Cookie Monster from Sesame Street was also one of my favorites… maybe he's why I've always loved cookies.
I hope that baking cookies will be a memory my children can cherish and will continue with their own children in the future. As I've aged, I've tried to put aside perfectionism and allow my children and myself to enjoy the process of creating and being together instead of striving for picture perfect treats.
I must say, they still come out just as beautiful, and we are all a lot happier during the process. In the words of Bob Ross, "There are no mistakes here."
These Rice Krispie Christmas Trees were completely meant to be darling little Christmas trees decorated with icing and ornaments, but my 17 year old son had other plans. Once inspiration struck we were all off and running trying to 1-up each other with hilarious Christmas monster trees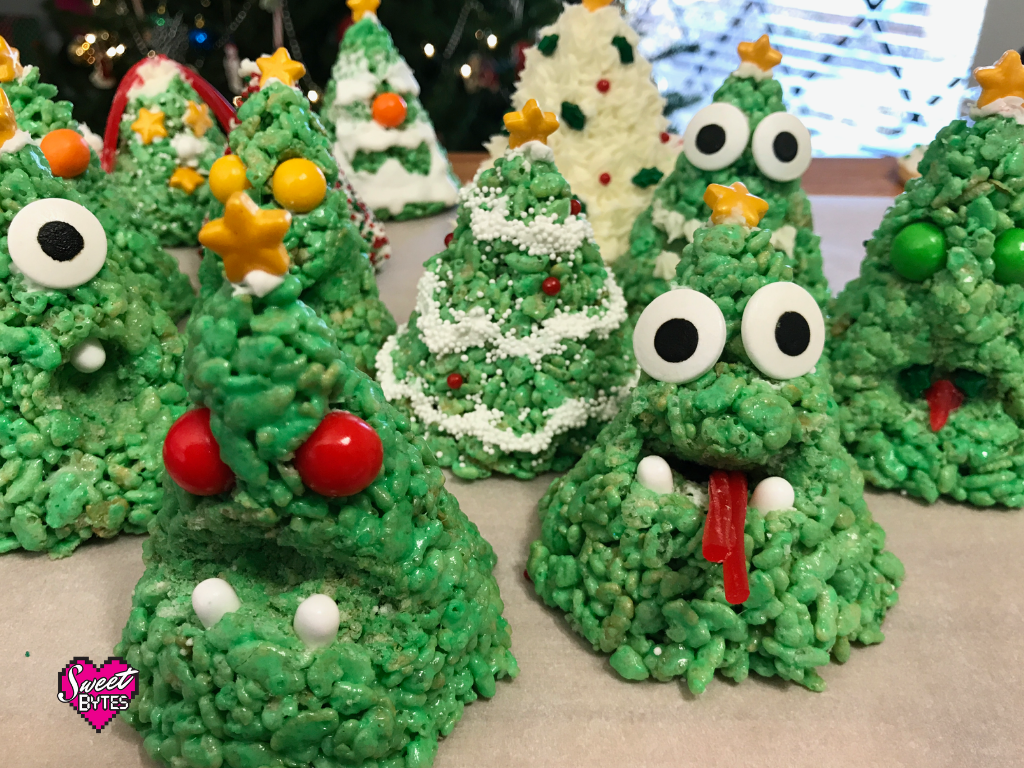 Christmas lights
One of my family's favorite activities starting the day after Thanksgiving all the way to New Year's Day is viewing Christmas lights! We will travel hours to see a good display and brave temperatures that normally have me hiding under a blankie.
We head out almost every day to go see the lights in neighborhoods and surrounding areas. Sometimes we get treats for the ride, like ice cream cones or donuts, but even treat free, we have a good time blasting Christmas carols and laughing all the way!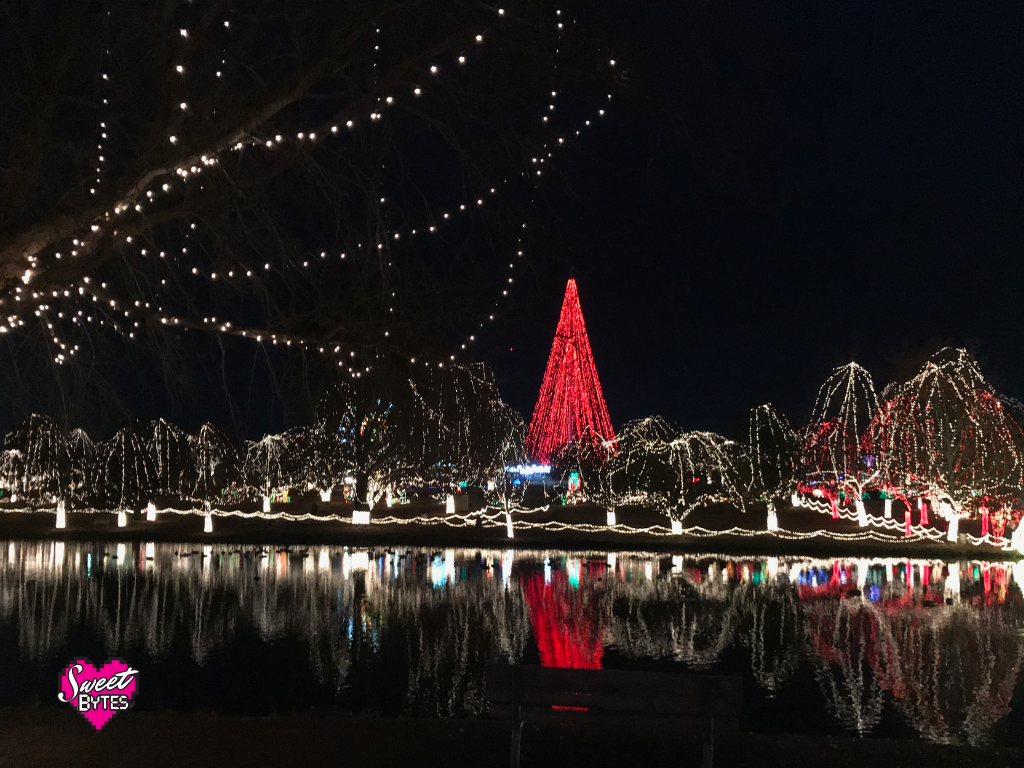 One thing we did this year that I plan on doing again was sending Christmas "thank you" cards to the houses that really put a lot of effort into their Christmas lights. We took note of their address and sent off a little card to thank them for putting up such wonderful lights for us to enjoy!
Sweet Bytes progress in December
Even though I only posted 3 new posts and I think sent out 2 newsletters, things really took off as far as traffic and Pinterest. I have found it definitely true, that it takes a little time to build up an online space, but once it gets going it was all worth it!
I sincerely enjoy getting emails from people who have read my posts and connecting with people with questions about baking and creating with sugar. It's very rewarding and fun for me to get to be a small part of someone's baking journey.
2019, here we come
I'm SO ready for a new year and new goals and the next chapter. 2018 wasn't bad per se, but I would never want to do it again. There were really amazing things that happened, like our son getting admitted to CalTech with everything paid! There were also very difficult things that happened within our family.
It was a year of transformation and reflection to say the very least. I am sure you understand. All of us are going through so much. It's truly inspiring to me that we just keep loving each other and keep reinventing ourselves. We always seem to find a way.
Anyway, I'm ready for 2019! See you there.