I have been scouring the internet looking for how pie became the "go to dessert" for Thanksgiving in the United States (Yes, that's what I do for fun these days. You know what they say though, "Judge not lest ye be judged.")
I haven't been finding much. It looks like one article was written and then everyone just copied it over and over. I see that pie is usually on the menu, yep… knew that. I see that pumpkin is traditional in Northern U.S. and Canada, hmmm… I figured that. Pumpkin pie made in England and by the early settlers was a big ole pumpkin stuffed with apples and spices and baked whole… now that I didn't know. Still, nothing to really tell me the facts about the tradition of pie at Thanksgiving. I did find many articles about the history of pie and how it used to be basically a lunch box. The crust was just the transportation for the filling, which was usually meat and vegetables. Thank goodness innovations in ingredients led to more delicious crusts and delectable fillings.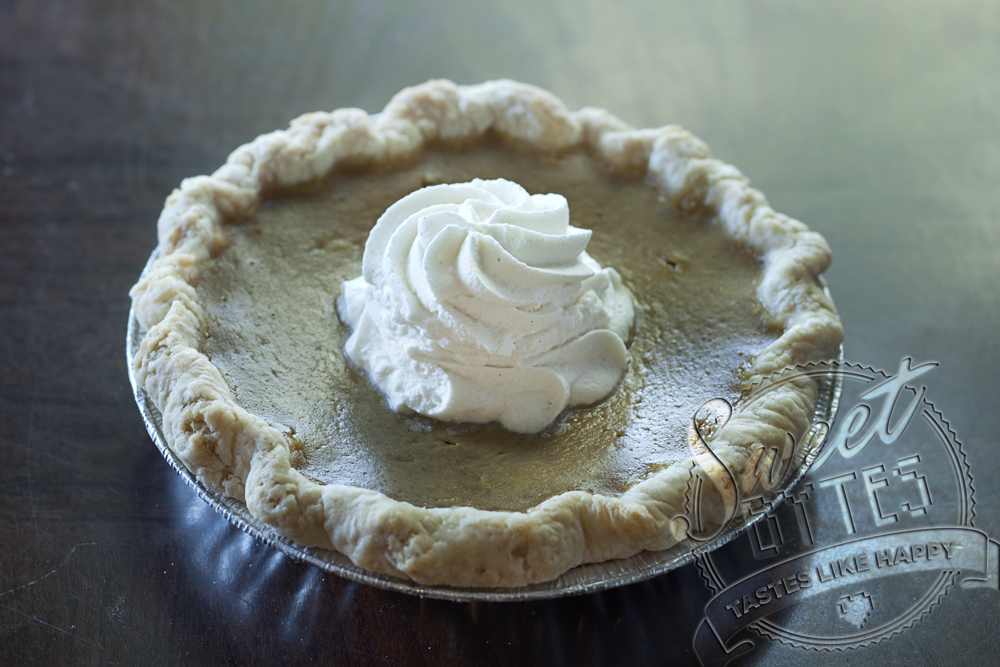 I am sure that I could keep pushing on for more information, but I think I can be content with my own thoughts. Pie is special. It is honest and reveals all the secrets of its making with one bite. Its focus is purely selfish. It's a celebration of the food and the ingredients. You can't really skimp on the time in preparing or the quality of the ingredients without losing the quality of the pie. Pies are comforting and intimate. They are usually served in somewhat messy slices. Most of the time it's not about how it looks when it's served but how it tastes when you're eating it. That's what Thanksgiving is all about too. Sharing the best, going overboard and feasting, being Thankful for all that we have, even though somethings are a bit messy and hard manage (like pie.) There is no better dessert to share at the Thanksgiving table than a pie that is handmade with love.