Hi! I wanted to share a fun collaboration project that I took part in on Instagram called #Pielines. It was fun to challenge myself to make food art and a creative pie crust. Not to mention witnessing the other participant's creativity! It was hosted by @thepieous, Jessica Leigh Clark-Bojin of Pies Are Awesome and @arlodesigns, Arlene Lott with prize packs offered by PenBlade!
The collaborations have been spectacular! I mean WOW! I've learned so much just from the creative solutions and all of the pie cityscapes. There are some amazing pie artists in this world people.
It always feels a bit risky to participate in something like this. You know, a little scary because there will be so many amazing pie makers involved. Not knowing whether or not mine will make a good showing, you know typical compare-schlager.
At least I'm reasonably sure I can avoid ending up on Nailed It and maybe that's all that matters!
This post contains affiliate links, I earn from purchases made through some of the links here.
My OKC Pie Art
I didn't take a lot of photos because I wasn't planning on making a post, but had second thoughts and decided to go ahead and document it for the heck of it. I sketched out the design on a parchment circle, but I cut the sketch into pieces along with the bits of pie crust. If you want to know my favorite pie art tools, check out My Amazon Storefront!
Sorry. I wasn't thinking about process shots for the OKC pie!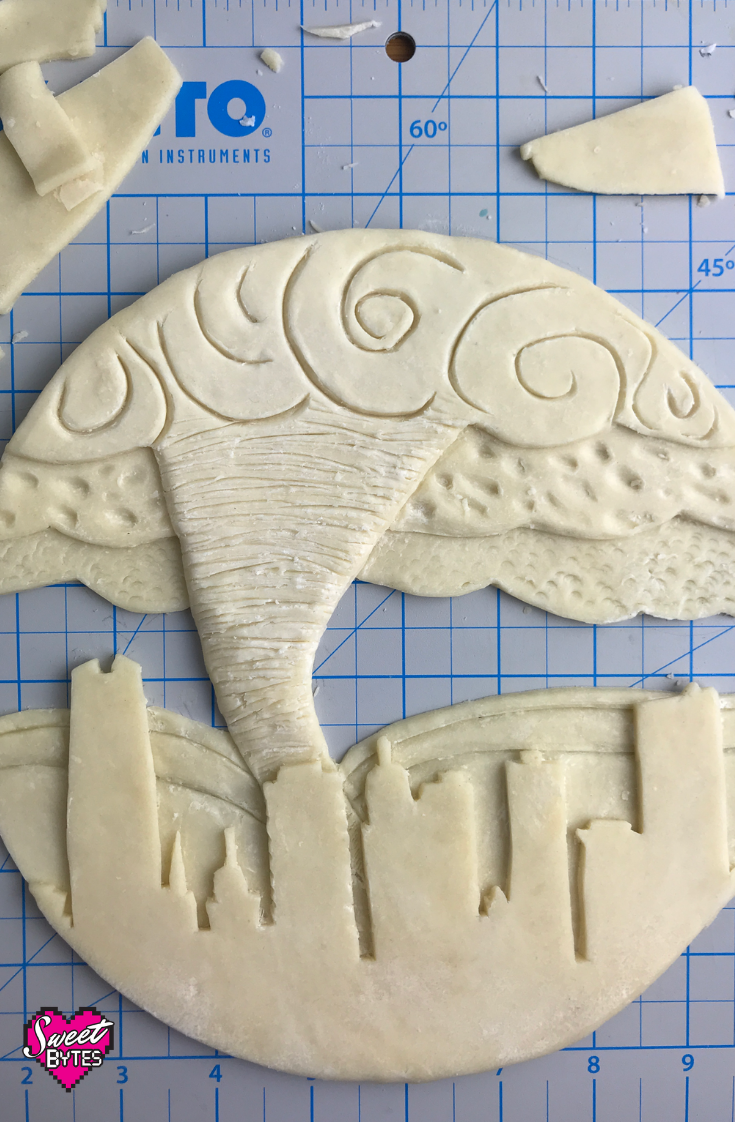 I chose a cherry pie filling simply because it is National Cherry Pie Day. After seeing the other entries, I wish I had been a little more creative with Oklahoma ingredients or colors.
This is the raw pie crust without any wash: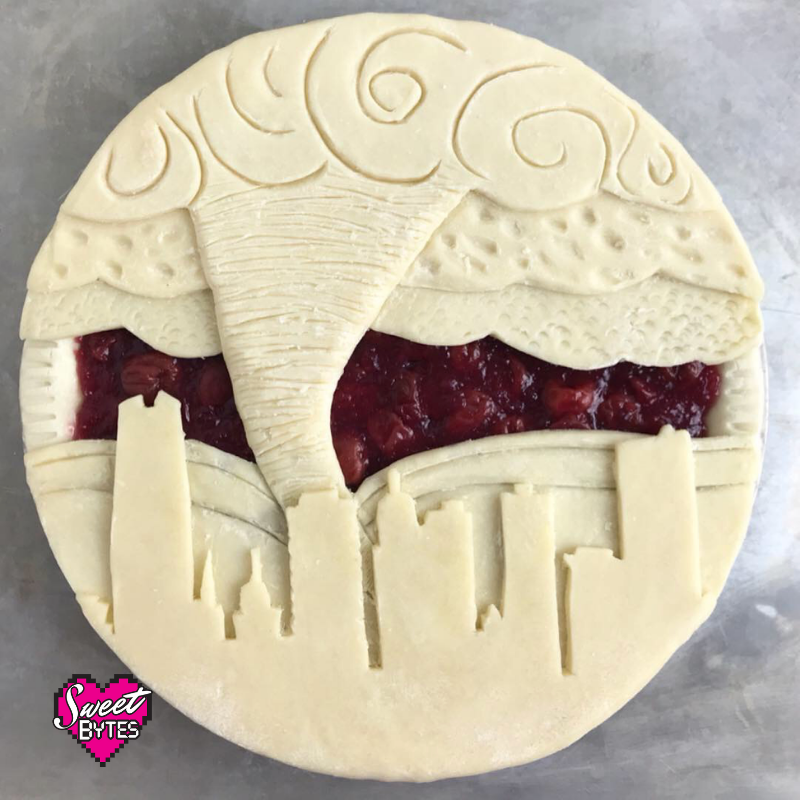 Next, is the pie crust with various washes pre-bake.
I used egg/ cream wash on the tornado and clouds, egg white/ water on section 2 and the downtown OKC silhouette, then vanilla/ brown food color and water on section 3 and the land behind the cityscape.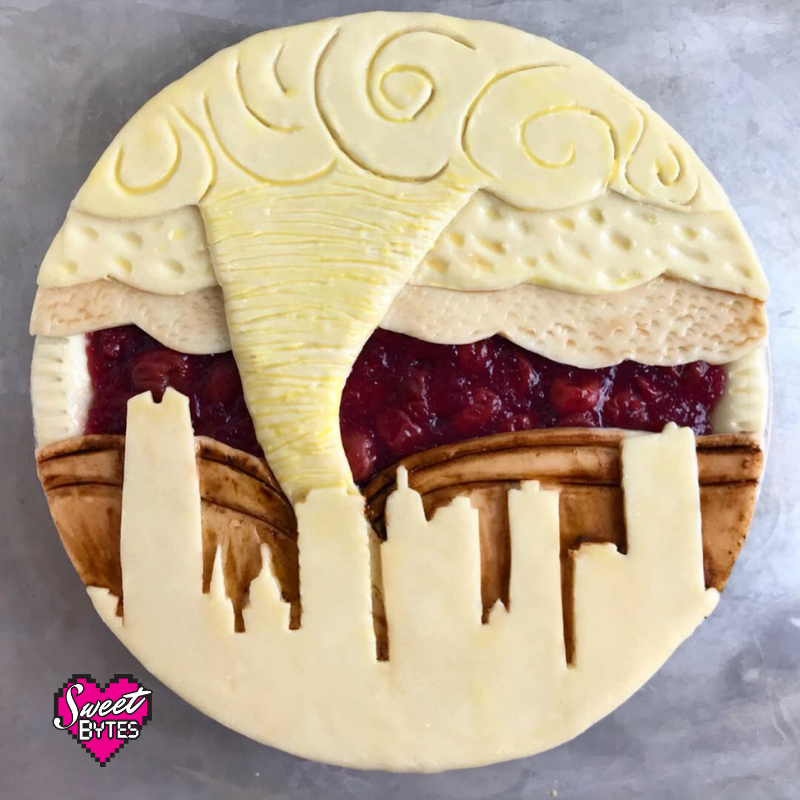 Finally, here is the finished pie. I am sad the tornado broke, but pie crust is a fickle art media. Overall, I'm happy with the color of the washes and the way the textures were accentuated. It was definitely a worthwhile study in pie.
PLUS, now we have dessert for National Cherry Pie Day! My wonderful husband also said he'd bring home ice cream. If you are an Okie, you know that means Braum's!
Questions or comments about my pie art?
Feel free to ask any questions or let me know what you think! I really love hearing from you all, otherwise, it's like hanging out and talking to myself… Which I do already… but still.
Thanks for reading!